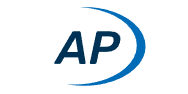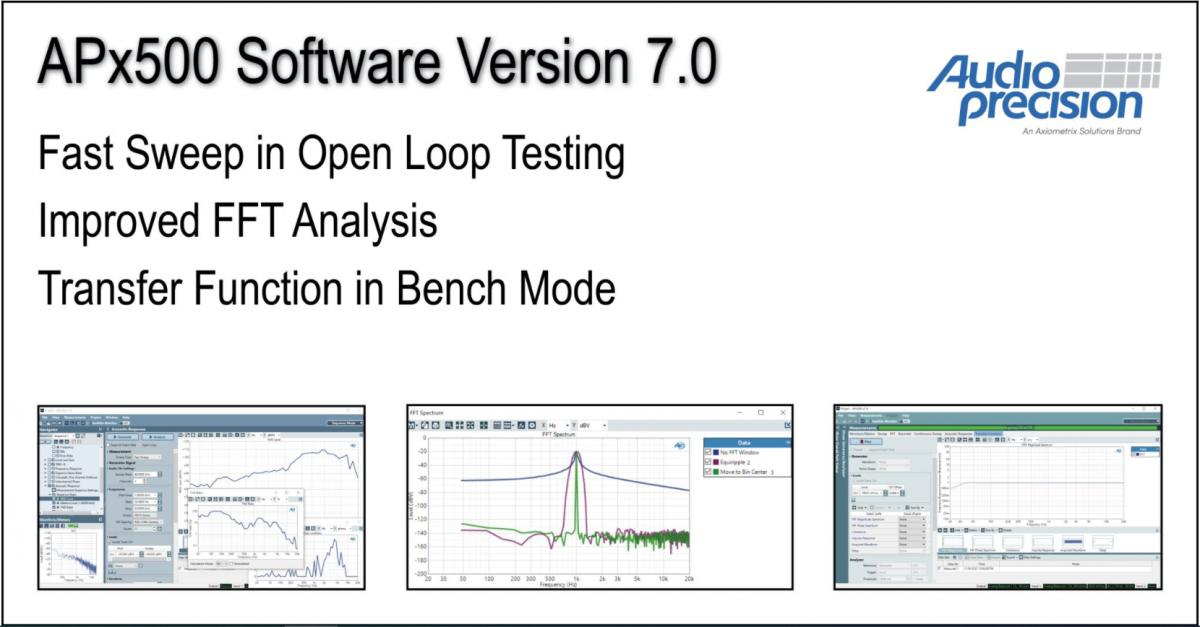 Audio Precision APx500 V7.0
Produktinformationen "Audio Precision APx500 V7.0"
Audio Precision APx500 Software V7.0
APx500 7.0.0 is a release that adds several significant enhancements to the software, including Open Loop support for measurements using the Fast Sweep stimulus, Fast Sweep stimulus availability in additional measurements, enhancements to Transfer Function measurements including nesting capabilities and Level Triggering, and other
improvements. Additionally, this latest release of APx500 software supports new GRAS SysCheck2 microphone sets.
Open Loop & Fast Sweep Enhancements
You can now make Open Loop measurements when using the Fast Sweep stimulus in
Acoustic Response and Continuous Sweep measurements. In previous releases, the
Fast Sweep stimulus was available only in the Loudspeaker Production Test
measurement and only for Closed Loop measurements.
The Fast Sweep stimulus is now available in both Closed-Loop and Open-Loop
configurations. In addition to Loudspeaker Production Test, the Fast Sweep Open Loop
configuration option is now also available in the following measurements: Acoustic Response, Continuous Sweep, Impedance Theile/Small
Transfer Function Enhancements
Nesting capabilities. Defined sweeps can be run at steps of a second defined sweep driven by a secondary source, providing a family of responses at different levels.
Level triggering. In addition to the Match trigger, you can now specify a Level trigger to initiate a measurement. Using a Level trigger, the Transfer Function Measurement can now be triggered on the positive or negative slope of a specifier level threshold.
Bench Mode Enhancements
Bench Mode functionality has been increased with the addition of the Transfer Function
measurement, which includes the new nesting capabilities and level triggering.
Transfer Function in Bench Mode has a new control that can be used to provide
continuous dynamic results so that changes can be made and the effects shown in result
graphs in real time.
Support for GRAS SysCheck2 Microphone Sets
APx500 software can be used to remotely verify that a connected GRAS SysCheck2 microphone is functioning and operating within selected relative sensitivity parameters. It provides a pass/fail result in APx500 and lights corresponding green or red LEDs on the microphone to indicate the pass or fail status. Because the SysCheck2 microphone[nbsp]communicates these results across the same BNC cable used for testing, it is a de facto
verification of the entire measurement chain integrity, including the microphone, cable and analyzer. SysCheck2 can also provide temperature, humidity, and ambient air pressure data, which can be used as part of the test stand record.
Please click here to see all the features from the Software V7.0:

Sie haben Fragen zum Produkt oder Anwendungen?
Das ADMESS-Team steht Ihnen bei technischem Support und Angebotserstellung gerne zur Verfügung.